Who Are We
The Cuba Community Fire Department is an all Volunteer department that protects approximately 155 square miles of Northwest and Central Crawford County Mo. Included in the area is the City of Cuba and Indian Hills Lake. We also have the I-44 Corridor and Mo Highway 19 that travels through the District. Fire protection would not be possible without with dedicated Men and Women who volunteer their time to protect the Community and the Citizens that reside and travel the area. The department responds to an average of 300 calls annually which include Fires, Motor Vehicle accidents, Rescues, EMS assist, and other types of Emergencies. The Cuba Fire Department has an extensive Mutual Aid agreement with all Surrounding departments to Provide assistance to our agency or to provide service to neighboring departments when needed.
The Cuba Community Fire Department is Funded by an Annual budget provided by the City of Cuba and an Annual Rural Memberships for all property owners outside the City of Cuba. This funding is what the department operates on to provide equipment and services to the community.
The Department also conducts numerous Public relations events annually including school tours, Daycare visits, annual fire inspections, Fire Extinguisher Training, and event stand-bys. This is done by numerous members throughout the year during Fire Prevention or at the request of the public.
The Department is staffed by 30 dedicated Volunteers headed by the Fire Chief and Assistant Chief and 5 line officers. The Department also has a Treasurer and Chaplain that are non-Firefighting active members.
All Members are trained to handle the Emergencies that the Department responds to by attending Monthly Training and Regional Training in the area.
THE DEPARTMENT IS CURRENTLY ACCEPTING FIREFIGHTER APPLICATIONS. IF YOU HAVE THE DESIRE AND THE DRIVE TO GIVE BACK TO YOUR COMMUNITY AND TO HELP THOSE IN NEED CONTACT US IMMEDIATELY BY CLICKING AND FILLING OUT THE LINK..
The Members of the Cuba Community Fire Department would like to thank you for checking out or website and links. If you have any questions please contact us.
House 1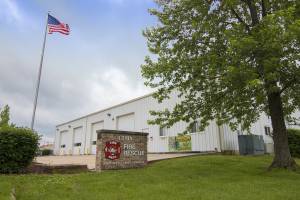 House 2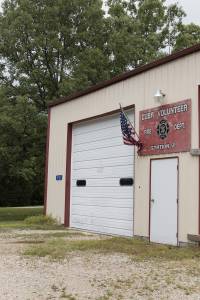 Some Facts